The Mixing Desk / Nighthawks at the Diner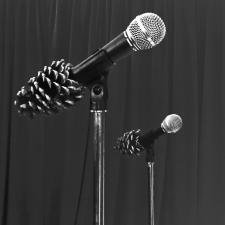 When it's late night in the diner, it could get a little weird.
Artists Played
You'll hear new music from indie noisemakers, classic '90s rock from the Touch and Go, Sub Pop, Matador and Dischord labels... and you'll also be treated to the occasional '70s rock radio anthem (think Foghat "Slow Ride" or Queen "Fat Bottomed Girls"), country great or disco anthem. It's all in there and it's all good.
On the air
10 p.m.–Midnight
DJS
Tynan – The Mixing Desk - Friday 10 PM to Midnight
Geoff – The Mixing Desk -  Friday 10 PM to Midnight
Fresh Condiments  – Nighthawks at the Diner - Friday 10 PM to Midnight